Day Trips
Take a step back in time, or simply appreciate the present with one of MLSN's many inspiring day trips.
Life may be more about the journey than the destination; but our bus trips cover both! Spend time with other adventurous learners on your way to (and from) nearby locations.
Add a curated outing to your day by meeting up with other curious minds at a local destination.
In This Section
Subscribe to Our Newsletter
Be the first to know about exciting happenings at MLSN. Sign up to receive email updates.
Download Our Catalog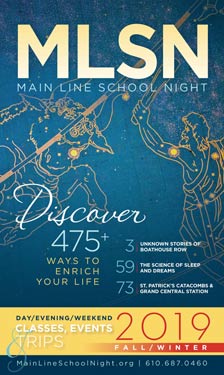 fall/winter 2019
Search classes, pages, news, categories...