Spring catalog is online and registration is open!
Creutzburg Weeknight Site Manager
Major Responsibilities
Duties
Works with Operations Director on room arrangements and equipment needs based on classes offered
Interacts with and assists faculty instructors regarding facilities issues
Processes walk-in registrations, collects and returns funds to the Registrar
Troubleshoots issues that arise and elevates them to Operations Director when appropriate
Provides excellent customer service to students and faculty
Oversees volunteers assigned at location
Distributes and ensures collection of class evaluation forms
Knowledge of and ability to execute emergency procedures at site
Distributes rosters to instructors on first day of class
Sells textbooks for language classes
Administers janitorial duties
Secures building at the end of evening
Performs other duties as assigned
Qualifications
Ability to work independently
Excellent customer relations skills
Organized and detail-oriented
Available 4:00pm to 10:00pm
Ability to communicate using e-mail
Ability to use various A/V equipment
Dates and Times
Mondays, approximately 4:00pm-10:00pm, with the possibility of additional days/times as needs arise.
Fall term starts mid-September for ten weeks ending early December. The spring term resumes approximately late February and continues through end of June.
Please send resume to Jane Rutman, jrutman@mainlineschoolnight.org.
Subscribe to Our Newsletter
Be the first to know about exciting happenings at MLSN. Sign up to receive email updates.
Download Our Catalog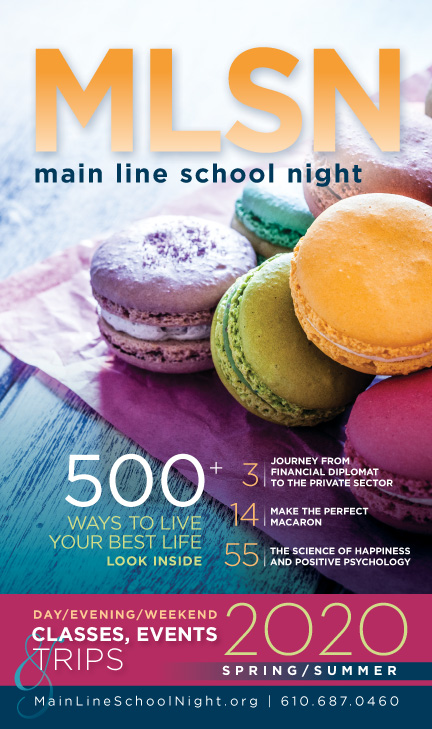 spring/summer 2020
Search classes, pages, news, categories...